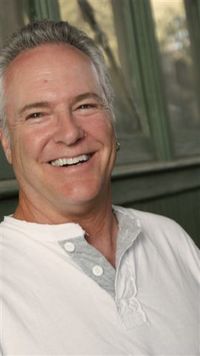 Dean Goss (born September 22, 1949 in San Francisco, California) is an American disc jockey who has also had several announcer roles on television game shows. As a disc jockey, he has been employed by several radio stations in California, including KCBQ San Diego from 1976 to 1979 and KFRC 99.7 in San Francisco. His first announcing role was in 1985, on the second season of The All-New Let's Make a Deal, where he succeeded voice actor Brian Cummings as the show's second announcer. Other game shows for which he has announced include Bargain Hunters and the Wink Martindale-hosted version of High Rollers both from 1987, as well as NBC's I'm Telling!, and the syndicated Slime Time. He was also a substitute announcer on the The $100,000 Pyramid in 1988 and 1991 and Win, Lose or Draw on NBC.
Ad blocker interference detected!
Wikia is a free-to-use site that makes money from advertising. We have a modified experience for viewers using ad blockers

Wikia is not accessible if you've made further modifications. Remove the custom ad blocker rule(s) and the page will load as expected.